Judith Landau, MD, DPM, LMFT, CFLE, CIP, CAI,
a child, family and community psychiatrist and neurologist is a former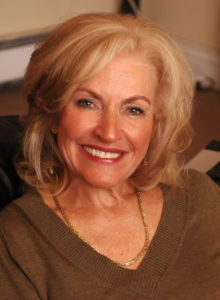 professor of psychiatry and family medicine, who has devoted her career to developing Evidence-Based, Best Practice collaborative care systems and resilience models. She enjoys overcoming challenging patient and family issues, and unraveling complex systems. Dr. Landau has consulted with treatment centers, mental health professionals, consultants, organizations and interventionists around the world. Former professor of Psychiatry at the University of Pennsylvania, Psychiatry and Family Medicine at the University of Rochester, and Senior Consultant to the Trauma Studies Program at NYU and Columbia, Dr. Landau is Co-developer of the Evidence-Based, Best Practice ARISE Continuum of Care.  Dr. Landau draws upon 40+ years of research and experience aimed at facilitating long-term healing for addicted individuals and their families.
Author of over 200 publications, she has taught in over 80 countries, trained more than 2000 Certified ARISE Interventionists, been principle investigator on research conducted through WHO, NIDA and NIAAA, SAMHSA and has consulted to UN, WHO, NIMH, NIDA, NIAAA, SAMHSA, and several international governments. A Senior Fulbright Visiting Fellow, and Fellow of Orthopsychiatry, Association, AAMFT and NCFR, she is the recipient of awards for AAMFT's Outstanding Contribution to the Field of Marriage and Family Therapy and AFTA's Innovative Contribution to Family Therapy.
Currently recognized as a global addiction and trauma pioneer, Dr. Landau continues to change the future of addiction and its interface with mental and physical health by identifying trauma that spans generations. Her recent TEDX talk, Family Stories, Secrets and Survival, has become legendary and is one of the most sought-after presentations on the subjects of family resilience, trauma, and addiction. Steadily working on her long awaited personal memoir, Dr. Landau continues to be relied upon by the national media as an expert on all stories relating to human behavior. She is also an isangoma or traditional African healer and a member of 4 Winds Indigenous Healers, an organization committed to bridging traditional wisdom and western science.